Bob Bash's Father Passes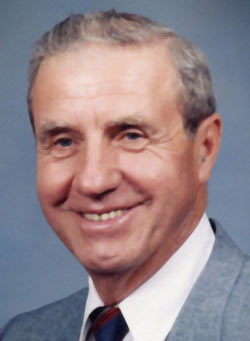 Memorial services for Robert J. Bash, 87, who passed away, Tuesday, January 14, 2014, will be held 7 p.m., Monday, January 20 at the First Assembly of God Church in Indianola with visitation held prior to services from 4 to 7 p.m. at the church. Inurnment of cremains will be held at a later date in the Iowa Veterans Cemetery at Van Meter, IA.

Survivors include his wife of 63 years, Norma; children, Sandy (Harold) Morris of Des Moines and Robert L. (Nancy) Bash of Indianola; grandchildren, Robert (Laurie) Bash, Jill (Tyler) German, Michelle (John) Wallerich and Jim (Samantha) Morris; and eleven great-grandchildren.

Memorials may be given to the First Assembly of God Church. Online condolences may be made at www.overtonfunerals.com.